>

Pluralvision 3 - relational embodied trauma work
Pluralvision 3 - relational embodied trauma work
RS members £35; NonRS members £45
37/41 Gower Street, London, WC1E 6HH
We are very excited to be able to invite you to our 3rd Pluralvision, this time on relational embodied trauma work.
With: Morit Heitzler, Darren Cheek, and Doron Levene.
Pluralvision - what it is
A regular three-part, live supervision experience for members of Relational Spaces. Each Pluralvision will feature a specific modality-based presentation demonstrated with a live client session and the opportunity for participants to then take part in their own observed live session.
We have had the idea of a community live and interactive supervision for some time now. Community supervision has the potential to be an accelerated, lively, and deeply enriching learning experience, as many eyes and ears bring richness, diversity, and collective wisdom that often can be missed by one expert alone. At the heart of the Pluralvision are the voices of the many; we aim to facilitate a tolerant and democratic learning experience for all who wish to join.
The Pluralvision will be facilitated by Doron Levene and Darren Cheek offering practitioners a regular space for live supervision experience aided by the fishbowl model, including time for feedback, using our version of the 'appreciative enquiry' system, which will be explained and explored as part of the session.
In this Pluralvision event, Morit Heitzler will share with us some core themes from her work with relational embodied trauma processes.
The afternoon will be in three main parts;
Part 1: Modality-based presentation and live session
Morit Heitzler will share insight into the relational embodied trauma therapeutic process, followed by a 30-minute live session with a 'real' client.
Participants will then be invited to observe and reflect on what they see using clearly defined lenses of observation (explained and explored on the day).
Part 2: Participant live session
In the second part of the afternoon, we will invite our participants to present a client, and/or themselves as the therapist, to work with their offered/shared material.
The remainder of the group will then be invited to observe and reflect on what they experience during the session, using our 'appreciative enquiry' system (explained and explored on the day).
Part 3: Reflective sharing/check-out
To finish the afternoon, we will have the opportunity to reflect and respond to the stimuli of the afternoon - exploring our shared and individualised learnings, insights, and experiences.
About Morit Heitzler
Morit is an experienced therapist, supervisor, and trainer with a private practice in Oxford. She teaches on various training courses in the UK, Israel, and in Europe, and regularly leads workshops and groups.
Through her work in Israel, at the Traumatic Stress Service of the Maudsley Hospital, the Oxford Stress and Trauma Centre, her supervision at Oxford Refugee Resource, as well as her private practice, Morit has gained experience in treating a wide variety of PTSD symptoms and traumatised clients, including refugees and asylum seekers.
Over two decades, she has been developing an integrative approach to trauma work, incorporating - within an overall relational perspective - body psychotherapy, attachment theory, EMDR, modern neuroscience, and family constellations.
In recent years she has been focusing on delivering intermediate and advanced CPD and supervision for trauma therapists, specifically on integrating the various trauma therapies.
Find out more about Morit on her website.
About Darren Cheek
Alongside working as a psychotherapist, Darren has been facilitating as an actor–trainer and role-player since 1998, as well as a core and guest tutor on various psychotherapeutic courses in the UK and abroad.
About Doron Levene
For the last 21 years, Doron has worked with individuals, supervisees, and couples exploring what is effective as well as what isn't working well in their lives. Psychosocial, relational, and trauma models are integral influences on his current work.
Programme
1-1.45pm: Lunch. Please note we provide lunch and drinks as an unstructured opportunity for participants to be together and/or get to know each other, before the more formally designed part of the afternoon begins
1.45-2pm: Introductions, contextualisation and contracting
2-2.45pm: Relational embodied trauma work lecture-demonstration/live session with Morit Heitzler
2.45-3.15pm: Reflections/observations
3.15-3.30pm: Tea break
3.30-3.50pm: Contextualisation/intro to second session
3.50-4.20pm: Participant live session
4.20-5pm: Reflections/observations/checkout
Booking information
To confirm your booking please email us at therapyroomsuk@gmail.com and we will reply with details of how to pay.
Please use your name + Pluralvision3 as reference.
Cancellation policy
Please note we do not offer refunds for our Pluralvision events. However, if you ask to cancel your booking more than seven days before the event, you'll receive a one-time use (no-cancellation) credit for a future event.
We look forward to seeing you there!
Warm regards,
Darren, Dianne, Doron, Cressy, and Naomi
07848 013 328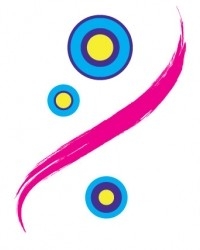 This event is hosted by Relational Spaces, and Morit Heitzler. Relational Spaces is a supportive and vibrant therapeutic community, working across our 14 beautiful Central London rooms: https://rooms.relationalspaces.co.uk tel 07848 013328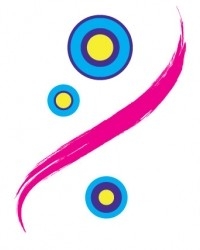 Hosted by

Relational Spaces