Home

>

Parental Postnatal Support Group
Parental Postnatal Support Group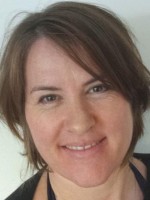 Phone:
07504 196 732 If I am unable to answer, please leave a message with your name and number and I will call you back as soon as I am able.
Location:
Borrowash
Derby
Derbyshire
DE72
Email organiser
At least 1 in 10 parents (women and men) are experiencing postnatal depression or distress. Although we don't know the cause's of PND we do know that one of the contributing factors is a lack of social support for parents.
Frequent and common experiences for parents of new babies include denial of their difficulties, fear of feeling a failure as a parent, feeling embarrassed to share their experiences and nervous of meeting new people when they're not on 'top form'.
Don't suffer in silence.  Support groups can help.
Benefits of attending a postnatal support group include:
Being with others in the same boat as you.
Time out just for you.
Share how you feel in confidence.
Give and receive support.
New friendships.
Bring your baby.
Refreshments provided.
If you are experiencing postnatal stress, feeling low, isolated and in need of support, please join us. Pick up the phone and call today.

The group is FREE (I do ask a small donation to cover costs)
10 – 11a.m. 1st and 3rd Fridays of every month (term time only)
Based in Borrowash, Derbyshire (Full details of venue available on contact)
If you are interested please contact me on 07504 196 732