Home

>

Open house event at The Minster Centre
Open house event at The Minster Centre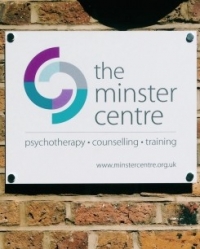 Date & Time:
24th May 2019, 2pm - 4pm
Location:
The Minster Centre
20 Lonsdale Road
London
NW6 6RD
Email organiser
Invitation to our open house event
We'd like to invite you to come and find out more about The Minster Centre and what we do here. You can find out about our training courses and our counselling and psychotherapy service, as well as have an opportunity to meet our tutors and students in our welcoming training environment.
The Minster Centre is a leading counselling and psychotherapy training school, which offers a wide range of courses from introduction to counselling skills for anyone with an interest, to courses for people wanting to qualify as a counsellor or psychotherapist. We also offer courses for qualified therapists who want to increase their skills and obtain an MA, in advanced clinical practice, or in supervision. In addition, we offer a diploma in supervision.
Alongside our training, we also have a counselling and psychotherapy service, which provides low-cost and long-term counselling and psychotherapy for individuals.
On the day you will be able to:
Attend a talk about our training courses.
Meet a selection of tutors and students.
Meet our finance team who can speak to you about costs/loans /bursary options
Find out more about the Minster Centre Psychotherapy and Counselling Service
Chat and mingle in our lovely space.
If you would like to come along and learn more please email reception@minstercentre.org.uk or call 020 7644 6240.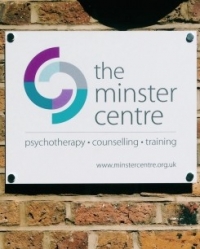 About The Minster Centre Psychotherapy and Counselling Services
The Minster Centre provides professional training in counselling and psychotherapy and affordable therapy service. Founded in 1978 as the first integrative training programme in the UK, it has now established itself as the leading integrative psychotherapy and counselling training institute in Europe.