Home

>

Nature-based supervision group - working creatively...
Nature-based supervision group - working creatively together outdoors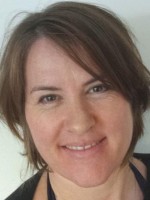 Phone:
07504 196 732 If I am unable to answer, please leave a message with your name and number and I will call you back as soon as I am able.
Date & Time:
12th April 2019 - 6th March 2020, 10.30am - 1pm
Cost:
£60 per session per supervisee
Location:
Shining Cliff Woods
Ambergate
Derbyshire
DE56 2HF
Email organiser
This small outdoor supervision group will draw upon the creative arts and our connection with the natural environment to support clinical reflection and self nurture. It will be a closed group for four counsellors and therapists who have a minimum of two years clinical/practice experience. No previous experience of working creatively or with nature is required, simply a curiosity and willingness to engage.
Participation in this supervision group will invite you to engage creatively with the natural environment to help facilitate reflection on practice issues, cases, and how you resource yourself as a practitioner.
Shining Cliff Wood is a large ancient woodland, covering 195 acres, and dating back to medieval times, offering a rich diversity of woodland and spaces. The group sessions will be based around a fire-pit (authorised by the site managers) from which we will venture out to engage with the natural environment in a combination of ways; together as a whole group, in pairs and individually.
Dates (all Friday mornings):
12th April
10th May
7th June
12th July
13th September
11th October
8th November
13th December
10th January
7th February
6th March
If you are interested to join the supervision group and can commit to these dates, please contact me to apply.
A meeting to consider your application will take place at my therapy room in Borrowash, Derbyshire, where you can find out more and discuss your practice and supervision needs. Fee is £40.
I look forward to hearing from you and answering any queries you have.
Applications close on 15th March 2019.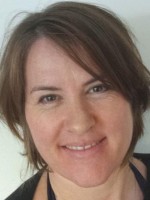 About Natasha Sephton
I have worked with people out in nature for over 25 years. As a youth worker, outdoor instructor/development trainer and a Dramatherapist, I have facilitated individuals and groups to engage creatively in the natural environment.

For more information about me please go to my supervisor profile, therapy profile and www.creativeartstherapy.co.uk