Home

>

Multi-level counselling skills course (30 hours over two...
Multi-level counselling skills course (30 hours over two weekends)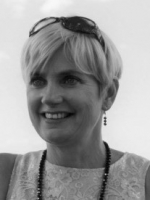 Date & Time:
1st - 9th September 2018, 9am - 5.30pm
Location:
The Link Centre
Sussex Rural Business Centre
Plumpton College
Plumpton
East Sussex
BN7 3AE
Email organiser
A 30 hour, four day course running over two consecutive weekends.
Beginner: This course is for those who have had no previous training in counselling skills or who those want to re visit the basic concepts of active listening. We will introduce ideas such as reflection, summary, paraphrasing and confrontation as well as Rogers ideas around empathy, congruence and acceptance.
Intermediate: This course is for those who have a basic grasp of counselling skills but would like to build and develop their skills and knowledge. We will review skills and recap on earlier concepts inviting participant to use them at a deeper level including focusing more on creative interventions, value systems and tailoring our skills when working with different personality types.
Advanced: This is for those who have a good level of counselling skills and want to continue to develop a richness, depth and flexibility in their skills. We will focus on advanced skills including exploring the transferential relationship, ethics and working with couples and with groups.
Each course is kept small to enhance the learning with an emphasis on learning from each other. There will be small group learning, exercises, practice and feedback as well as time in the larger group. Sessions will be tailored to the needs of those attending. We will draw from a range of theories with an emphasis on the practical; learning skills to take away and use.
Course tutors: Mark Head: BSc Hons. MSc (TA Psych), CTA (P), UKCP Reg Psychotherapist, TSTA(P); Leilani Mitchell: Dip Couns, CTA, UKCP Reg Psychotherapist, TSTA(P), MBACP (Snr Accrd Suprvsr); Lisa Bedford-Cooper: M.Sc (TA Psych), Dip. TA Couns, Dip. TA Psych, CTA (P), UKCP Reg. Psychotherapist, PTSTA (P), MANLP, MBACP.
Recognition: A certificate will be presented at the end of the course. Students who complete the course may apply to attend The Link Centre's counselling diploma or psychotherapy course.
Payment: £435 or a 10% deposit (£43.50) with a balance of £391.50 due by 15th August 
NB. Cancellation policy: Deposits are non-refundable. 50% of remaining course payments will be refunded on cancellations with more than 7 days notice.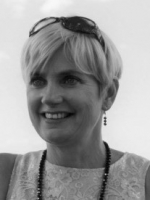 About Leilani Mitchell
Founded in 2004, the Link Centre offers a range of services and courses for personal and professional development including part-time training courses in Counselling and Psychotherapy.

Our training centre is located in the heart of the countryside, in Plumpton, E.Sussex. We have a variety of training rooms, extensive parking, and disabled access.