Home

>

More than two: working with relationship diversity...
More than two: working with relationship diversity including ethical non-monogamy and polyamory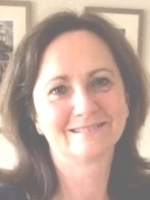 Date & Time:
30th August 2018, 10am - 3pm
Cost:
Early bird £80 - if paid before 30 July 2018. £90 thereafter.
Location:
ACT Counselling Services Limited
Suite 7, Abercromby Business Centre
Abercromby Street, Bridgeton
Glasgow
Scotland
G40 2DD
Email organiser
Aims:

To provide participants with an understanding of diverse relationship structures that lay out with our traditional understanding of monogamy, and to explore personal biases about relationship approaches that we as counsellors bring into out therapy rooms.
Why attend:

Relationship is at the heart of what we do as counsellors and it's vital that we are able to work with clients whose approach to romantic and/or sexual relationships falls out with the traditional monogamous/pair-bonded marriage or partnership. Many people who practice ethical non-monogamy experience significant prejudice, discrimination and moral judgements about their life choices, and these experiences can be a barrier to them engaging in counselling in the first place. Counsellors should be both aware of ethical non-monogamy and polyamory as a practice and prepared to work with them in the therapy room.
What will be covered:
An overview of differing types of ethical non-monogamy and polyamory.
Closer look at the differences between ethical non-monogamy and polyamory.
Intersectionality: minority characteristics that are often related.
Vignettes of client work: discussion and exploration
Exploring and challenging our own biases.
More information at https://more-than-two.eventbrite.co.uk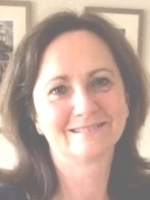 About Audrey Smith
Greenwood Events aims to offer affordable workshops to counsellors interested in CPD, anyone interested in self- development or considering a career in counselling. It also aims to offer opportunities to stimulate networking and knowledge sharing among counsellors in Scotland. Visit www.greenwoodevents.co.uk for more information.