Home

>

Mindfulness course for therapists
Mindfulness course for therapists
Date & Time:
14th January - 18th February 2019, 5.30pm - 7.30pm
Location:
Sherwood Methodist Church
Devon Drive
Sherwood
Nottingham
Nottinghamshire
NG5 2EN
Email organiser
If you're always hearing about mindfulness but not sure how to use it, wanting to know more, or wanting to incorporate in your practice safely, then this is the course for you!
In this five week course you will:
Learn about mindfulness and how it can help both you and your clients.
Practice many different mindfulness techniques.
Learn what works best for you.
Learn about the practice of mindfulness and its relevance for therapists as a practical resource for aiding clients, particularly in relation to trauma.
Stress and anxiety are seemingly part of modern day living. But they don't have to be!
This course looks at ways to help us, and our clients to:
Feel more in control.
Be able to manage emotions.
To feel more relaxed.
To get more joy and pleasure from life.
Promote self-care.
Dates:
14th January
28th January
4th February
11th February
18th February.

Course runs for five weeks. Ideally you will be able to attend each session.
Numbers restricted to maximum of 12.
Drinks and snacks provided.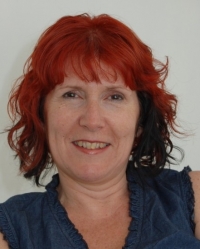 About Lynsey Lowe
Lynsey Lowe is a BACP accredited therapist with experience of working with survivors of abuse. She worked for a specialist service for 5 years & now works in private practice as a therapist and supervisor. She has provided training in the NHS and for the charity sector as well as delivering a Mindfulness course for counsellors, and service users.