Home

>

Mindfulness Based Stress Reduction (MBSR) 8 week course -...
Mindfulness Based Stress Reduction (MBSR) 8 week course - Brighouse, West Yorkshire
Date & Time:
21st January - 18th March 2019, 7pm - 9pm
Cost:
Early bird (until December 31st) £180, Full rate £220
Location:
Brighouse Methodist Church
Brighouse
West Yorkshire
HD6 1AQ
Email organiser
This eight week course is for those suffering anxiety and stress who wish to use mindfulness to help understand and alleviate their symptoms. 
MBSR is also useful for anyone wishing to understand how mindfulness can help become more present in day to day life, not caught up in thoughts, and worries. 
The course in experiential, incorporating led meditations, movement practices and body scans. Each session has a theme, which builds on the week before. There is homework set each week and commitment is needed to attend the eight weeks and the silent retreat day held on Saturday 9th March 2019.
This training is also a start for health care professionals who want to learn about mindfulness and how to use it in their work. It is a mandatory element for further training in schools and other mindfulness based interventions.
Classes are small, and the importance of confidentiality and providing a safe environment is paramount to the success of MBSR.
Classes are held in central Brighouse, West Yorkshire, less than 10 mins from Junction 25 M62, accessible by bus or train. There is free parking after 6pm very nearby.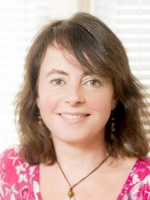 About Emma Dunn
Emma Dunn is a counsellor and psychotherapist.

Emma is a participant in the Teacher Training Pathway for Mindfulness teachers, recognised by the Mindfulness Network.