>

Marketing your private practice - for counsellors and...
Marketing your private practice - for counsellors and therapists
24th January 2021, 10am - 2pm
A small online workshop (so lots of opportunities to ask questions, explore and get from the session what you need) for counsellors and therapists. How to build and grow your private practice, ethically, without spending hours and hours doing it or breaking the bank! 
We will be exploring, and seeking to answer:
How might you be getting in your way? 
To niche or not to niche, or why not go the third way?
The good, bad and the not so pretty of advertising.
Mindset.
Blocks to marketing and overcoming them.
Marketing mistakes.
Maximising return on your marketing efforts and spend.
Writing copy that works for directories, websites and other marketing. 
Your questions answered.
Online and offline strategies that work.
Blogging, to do or not to do? Time spent wisely? 
Social media, not always a wise use of your time (and/or funds).
How to achieve media interest and exposure (if that's your thing!)
What opportunities might you be missing already?
What might you be doing that's not working and could be let go of?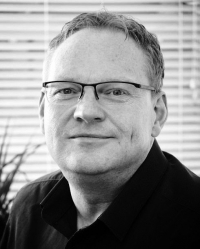 The event is hosted by Andrew Harvey (MBACP) counsellor and therapist. Andrew runs a successful private practice, Counselling Services Nottingham and Addictionscousnelling.net in Nottingham.