>

Mapping losses - an experiential workshop
Mapping losses - an experiential workshop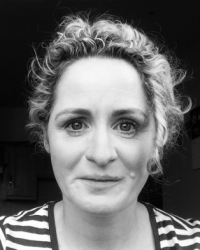 14th November 2019, 6.30pm - 9pm
The Consult Centre, Floor 2 231 - 233 Marine Road Central, Morecambe, LA4 4BQ
Five hours of learning split across two dates. Learn about the fundamental process of loss and its impact on the life course.
Mapping losses - an experiential workshop
First week - 14th January; 6.30pm-9.00pm
Second week - 21st January; 6.30pm-9.00pm
Using the biosocial model, the learning outcomes will be;
to recognise what may have been a significant loss
to understand and acknowledge the common life events involved in a loss
to gain clarity of the aspects of your life effected
how this impacts identity over the life course
to identify ways you can process the loss
tp give some structured thought to rebuilding the elements lost
Part of developing resilience in the face of loss and other difficulties appears to be about making sense of those experiences. We all have touchstones from our turning points in life which inevitably involve losses of some degree.
In this workshop, you are invited to 'map' your losses in terms of the wider impact they have had in your life, and explore your understanding of this. Both death and non-death loss bring broad and complicated grief.
An example could be of loss through redundancy, illness, or divorce. Your loss could be through experiencing something traumatic.
Every loss affects at least eight aspects of your life. You may have experienced ongoing losses and not had an opportunity to process these. You may feel low in mood and been diagnosed with depression; we will explore the often powerlessness experienced in loss not chosen by us.
'Making meaning' is one of the most important personal development tasks in life.
The workshop will consider and explore transitions in life and how losses have been a part of this. This allows for a greater functioning in life, bringing greater clarity.
This workshop could also be used by therapists and carers to explore their own life experiences.
You are not expected to share your exploration of your experience in the group, although you can if you want to and it will be supported and validated through being heard and understood.
Helen is facilitating this workshop. Helen is a BACP therapist working with people who have experienced trauma.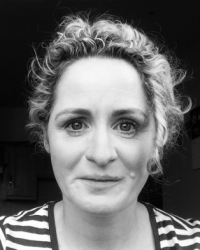 My training is BA Honours Person-Centred Therapy (BACP accredited degree) Post graduate certificate in evidence based psychological approaches (cognitive behavioural therapy) Most of my CPD is in the area of trauma.