Making boundaries
Spectrum, 7 Endymion Road, Finsbury Park, London, N4 1EE
The ability to form a boundary is directly related to our feeling of self. Making boundaries is core to how we experience ourselves, how we are present within ourselves and how we form relationships with others.
The basis of personal change is to understand how to influence existing reflexes and patterns of behaviour.
The class will introduce a somatic methodology that teaches a practical approach to taking charge of and shaping personal experience.
This ongoing group takes the form of an exercise class held on Thursday mornings from 8.30am-9.15am, and is limited to 12 participants. A minimum commitment of two terms is expected and it is preferred that people think of joining longer term.

Dates for spring/autumn 2016: April 21, May 12, June 16, July 7, September 8, October 6, November 10, December 8.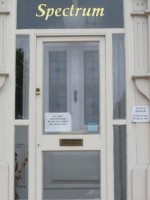 Maggie's extensive knowledge of the body lends particular skills to her psychotherapy practice with individuals, couples, groups and supervision, in which her focus is primarily on how we embody and influence our experience.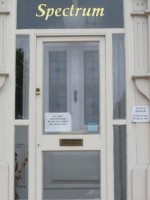 Hosted by

Spectrum Therapy