>

Love across the life cycle with Jenny Riddell
Love across the life cycle with Jenny Riddell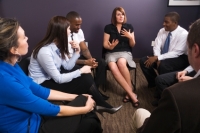 15th February 2020, 10am - 4pm
Qualified practitioners: £125; counselling/psychotherapy trainees: £90
WPF Therapy Limited, 23 Magdalen Street, London, SE1 2EN
The focus of this workshop will be on the different challenges and triumphs of relationships at different life stages, from late teens to nineties. There will also be space for small group work which could include looking for a relationship at different stages of life.
During this workshop you will be able to;
reflect on the theme of love, intimacy, and the loss of this, as well as the gains
explore and examine transference and countertransference in the therapeutic space
take advantage of the opportunity to engage with a group of experienced therapists and share learning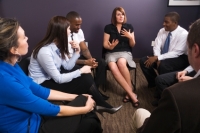 WPF Therapy is a well established and respected therapy training organisation. Throughout the year we provide CPD workshops and lectures to augment the clinical and theoretical learning offered by training organisations. This also offers the opportunity to focus on topics pertinent to the clinical work provided by new and established practitioners.