>

Link Centre well-being/open evening - free 'psychological...
Link Centre well-being/open evening - free 'psychological hygiene' talk
22nd January 2020, 7pm - 9pm
The Link Centre, Plumpton College (Sussex Rural Business Centre), Ditching Road, Plumpton, East Sussex, BN7 3AE
Guy Winch, in his TED Talk on 'why we all need to practice emotional first aid', considers our emotional hygiene. We teach our children to brush their teeth, wash their hands after going to the toilet, and to put a plaster on a cut, but what do we teach them about taking care of their emotional health? Counselling and psychotherapy are aimed at improving people's mental health when they are not functioning at their best, and it is important for us to understand that we all need to maintain and invest in mental wealth.
Leilani Mitchell will talk about what is understood (or not) by the term mental health.
Speaker: Leilani Mitchell Dip Couns, CTA, UKCP Reg Psychotherapist, TSTA(P), MBACP (Snr Accrd Suprvsr)
Leilani is an internationally recognised transactional analyst specialising in training, supervision, coaching, education, and psychotherapy. Her passion is facilitating others to improve the quality of their lives whether by increasing personal insight and awareness, increasing skills or developing tools that empower others at home and work. Leilani is a founder and director of The Link Centre and ex Chair of Trustees of UKATA (United Kingdom for Transactional Analysis).
In line with the 'well-being Wednesday tradition', there will also be time to chat and have some light refreshments. Meet other like-minded people, Link Centre tutors, and current and past Link Centre students. At 8.15 there will be a talk/questions and answers session on the Link Centre's part-time counselling and psychotherapy courses for anyone that is interested.
Find out about
part-time training counselling and psychotherapy courses
introductory and beginner workshops
CPD workshops and courses for those already in practice
Please let us know if you would like to attend in order that we can cater for appropriate numbers.
Please check the website prior to leaving in case of last-minute changes to the evening.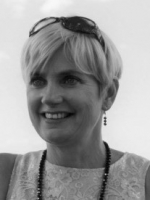 Founded in 2004, the Link Centre offers a range of services and courses for personal and professional development including part-time training courses in Counselling and Psychotherapy. Our training centre is located in the heart of the countryside, in Plumpton, E Sussex. We have a variety of training rooms, extensive parking, and disabled access.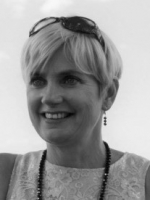 Hosted by

Leilani Mitchell