Home

>

Lifespan integration therapy - level 1 training
Lifespan integration therapy - level 1 training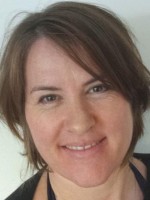 Phone:
07504 196 732 If I am unable to answer, please leave a message with your name and number and I will call you back as soon as I am able.
Date & Time:
11th - 12th October 2019, 9am - 5.30pm
Cost:
£350 early bird (before 16th June) / £400
Location:
St Luke's Church Centre,
Great Colmore St,
Birmingham,
B15 2AT
Email organiser
Lifespan Integration (LI) facilitates neural integration and rapid healing of adults and young people who have experienced complex trauma, abandonment, or substantial neglect.

LI uses a timeline of memories as cues, with coached reparative interventions in clients' imaginations to facilitate integration of both explicit and implicit memory.

Through repetitions of the timeline, core organisers (feelings, sensations, imagination, behaviours and understanding) integrate to create a healing outcome, in which clients reach a deep understanding that what happened in the past is over and has no power over them anymore; and they are no longer activated by thoughts or implicit memories related to the event. In addition, LI therapy puts the client in touch with their own resources and strengths.
The level 1 training covers
the history and the fundamental principals underlying LI
an overview of various LI protocols
looking at the basics of LI treatment
planning and practising, and reflecting upon being fully attuned to clients through LI sessions in a way that is different to empathic listening.
Delegates learn how to use LI standard protocol through watching videos of LI sessions, live demonstration, and practice sessions where delegates experience standard protocol as therapist and client.
Completing this training enables participants to apply the learned LI elements in the therapy of light to moderate cases (depending on their knowledge of attachment, trauma and ego states).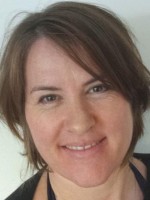 About Natasha Sephton
This training is organised by LI UK (a small not-for-profit organisation) and taught by Dr. Anandi Janner Steffan. For more information please go to https://www.ajanner-lifespan.ch/en/biography/

To book or find out more about LI therapy and training go to: www.lifespanintegration.co.uk