Home

>

Level 6 diploma in individual and group supervision
Level 6 diploma in individual and group supervision
Date & Time:
26th January - 19th July 2020, 9.30am - 4pm
Location:
Bedonwell Training Centre
65-69 Tontine Street
(Entrance on Mill Bay, behind Tontine St)
Folkestone
Kent
CT20 1JR
Email organiser
Level 6 diploma in individual and group supervision
This course has been endorsed under the ABC Awards and Certa Awards Quality Licensing Scheme. This means that Bedonwell Counselling Associates has undergone an external quality check to ensure that the organisation and the courses it offers meet defined quality criteria. The learning outcomes of this course have been benchmarked at level 6 against Ofqual level descriptors. This indicates the level of difficulty and depth of study involved in successful course completion.
Course induction
Before starting the course, we will arrange a course induction via telephone. Please contact us to arrange this. The induction will provide you with an opportunity to speak to the tutor and to gain an understanding about the course and what will be expected of you.
Entry requirements
All applicants for this course must hold at least a diploma in counselling and have evidence of having completed 450 hours of face-to-face counselling training that included a placement. Additionally, applicants must be experienced counsellors or psychotherapists and have completed at least 450 hours of client counselling and have achieved or be eligible for BACP or UKCP individual accreditation.
The course is taught in a facilitative manner and all participants are encouraged to value the contributions of others when discussing issues relating to counselling.
Course dates
Sunday September 8th
Sunday October 13th
Sunday November 10th
Sunday December 8th
Sunday January 12th
Sunday February 9th
Sunday March 8th
Sunday April 19th
Sunday May 17th
Sunday June 14th
Course tutor
Louise MacKinney
Key aims of the course programme
This course combines classroom tuition with applied practice. Students will study and be assessed in the following areas:
learners practice the application of supervision skills within an ethical framework
to enable learners to develop an integrative theoretical model of supervision practice
to develop and work with creativity in supervision
to be aware of difference and diversity in supervision
Progression route
Successful completion of this supervision course enables learners to increase counselling skills to offer the provision of supervision to other qualified counsellors.
This course is part of the ABC Awards and Certa Awards Quality License Scheme.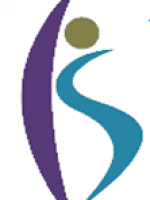 About The Counselling Centre Folkestone
The Bedonwell Training Centre is the premier ABC Awards showcase centre for counselling and is the leading specialist in providing accredited counselling and professional development courses in the South East.