>

Klein Study Group 2020-2021 - Session 1
Klein Study Group 2020-2021 - Session 1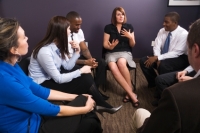 25th September 2020, 7.30pm - 8.30pm
Session 1 - The development of the mind and the inner world: primitive mechanisms
The 2020-21 course will be entirely online, allowing those who live outside London to take part.
How could Kleinian perspectives help you in your practice?
This study group is concerned with developments in Kleinian theory and practise over the past seventy years – what has remained central, what has been discarded, what has become better understood and what is contentious today?
It is designed to work at different levels, offering food for thought to those unfamiliar with psychoanalytic thinking, as well as to those who wish to extend and enrich their understanding and use of Kleinian approaches.
2021 marks the centenary of Melanie Klein's first psychoanalytic publication, 'The development of a child', in which she argued for the liberating effect of responding honestly to children's questions. Since then, Klein and her associates have played a major role in the development of psychoanalytic thinking and practice.
Much that was once considered innovative and controversial in her approach has been taken up by those with reservations about her basic tenets. Lively debate continues among those more sympathetic to Kleinian ways of seeing and working.
 
It is possible to attend individual sessions, but there is much to be gained by revisiting material that may seem familiar and through involvement in an ongoing process. In previous years, there has been a lively dynamism in the group. Members have found a space to share impressions, responses, puzzlement, realisations and insights, with an emphasis on clinical issues.
Please visit our website for more information.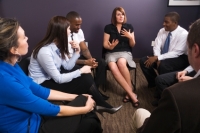 WPF Therapy is a well established and respected therapy training organisation. Throughout the year we provide CPD workshops and lectures to augment the clinical and theoretical learning offered by training organisations. This also offers the opportunity to focus on topics pertinent to the clinical work provided by new and established practitioners.