Home

>

I've qualified as a counsellor. Help! What do I do now?
I've qualified as a counsellor. Help! What do I do now?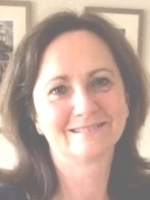 Date & Time:
6th March 2020, 10am - 4pm
Cost:
Early bird £85, £95 after 20th January 2020
Location:
Holiday Inn Aberdeen West
Westhill
Aberdeen
Scotland
AB32 6TT
Email organiser
This workshop is designed for newly qualified counsellors. It will give you the confidence to take the first steps in your counselling career now that you are qualified. We will look at various practical areas that may not have been covered in your initial training but which are vital to the success of your new career and helpful to your own well-being.
Or, you may already have some experience as a counsellor working within an organisation. You may be thinking about taking the first steps to start your own private practice and need to consider some practical issues for the first time.
This workshop will look at the following areas;
contracts/GDPR
paperwork/record keeping
basic tax
how do I know if I can work with a client?
starting out in private practice - first steps
some of the challenges of working with clients
where do I advertise?
networking
CPD/supervision
self-care
insurance
About the facilitator - Alison Gallacher
After many years of working in education (primary, further and higher) I have retrained as a counsellor to pursue my passion for helping people.
As a COSCA accredited counsellor, I now work with individuals and couples, primarily within my own private practice.
When I qualified as a counsellor it was easy to feel isolated and unsupported. Who do I ask for advice? How do I know I'm doing the right thing? Do I have what it takes?
I am passionate about helping other counsellors make the first steps with more confidence that I had.
More information at https://private-practice-aberdeen.eventbrite.co.uk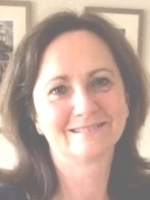 About Audrey Smith
Greenwood Events aims to offer affordable workshops to counsellors interested in CPD, anyone interested in self- development or considering a career in counselling. It also aims to offer opportunities to stimulate networking and knowledge sharing among counsellors in Scotland. Visit www.greenwoodevents.co.uk for more information.