Home

>

Issues with ethnicity and racism in psychoanalytic...
Issues with ethnicity and racism in psychoanalytic psychotherapy. Whose problem is it anyway?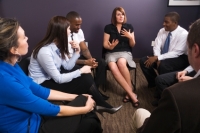 Phone:
020 7378 2050 / 020 7378 2002
Date & Time:
13th July 2018, 6.45pm - 8.15pm
Cost:
£40 for qualified therapists, £25 for trainees
Location:
WPF Therapy
23 Magdalen Street
London
SE1 2EN
Email organiser
Why is it so hard to discuss an individual's ethnicity or culture in seminars or supervision?
What happens when we fail to acknowledge difference?
How can thinking about ethnicity and culture help to enrich our profession?
Whilst most trainings have introduced seminars on the subject, it is rarely considered in the theoretical aspects of the trainings in an integrated and ordinary way, nor is it often discussed in clinical seminars and supervision. This colour-blind position fails to see or acknowledge difference and hence the white individual is able to avoid the shame and guilt involved in owning any racist thought.

For the black trainee an important aspect of their identity and experience is not allowed expression, making the training experience a difficult one. Helen Morgan will present a paper suggesting that this situation has implications, not only for potential black applicants and patients, but also for our professional organisations where this covert form of racism shields ourselves and our theories from a potentially creative and enlivening challenge.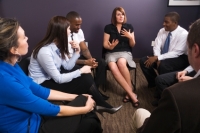 About WPF Therapy
WPF Therapy is a well established and respected therapy training organisation. Throughout the year we provide CPD workshops and lectures to augment the clinical and theoretical learning offered by training organisations. This also offers the opportunity to focus on topics pertinent to the clinical work provided by new and established practitioners.