Home

>

Introduction to transactional analysis (TA101)
Introduction to transactional analysis (TA101)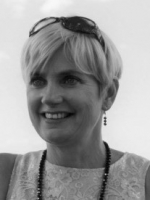 Date & Time:
26th - 27th January 2019, 9.30am - 4.30pm
Location:
The Link Centre
Sussex Rural Business Centre
Plumpton College
Plumpton
East Sussex
BN7 3AE
Email organiser
This course is for those interested in learning TA for the first time or building on a basic level of knowledge. The course is lively, interactive and fun while offering students useful theories and concepts that they can apply both in their personal and professional lives
This course will introduce some of the main concepts of TA including ideas such as:
Life script and how we make decisions early in our life that become unconscious and affect us now both professionally and personally.
Psychological games and how we and others unconsciously set up repetitive patterns to keep our world predictable and familiar.
Ego states and the different aspects of ourselves and others and how we can operate from each of these.
Transactions and the ways with which we communicate with others.
Rackets and how we and others can create our own reality and stay wedded to that
and much more.
We will look at how to relate these concepts to ourselves and others and identify alternative options for behaviour and communication to serve us better.

Participants will be invited to use the theory presented to reflect on their own process. There will be a combination of teaching, discussion, practical exercise and time for reflection.
Pre course requirements: none.
Sample content

Day one: Contracting, Life Script, Life Positions, Ego States, Transactions, Functional Modes.

Day two: Discounting, Games, Time Structuring, Rackets, Drivers, Injunctions, Autonomy.

Assessment: none.
Recognition: TA101 Certificate from EATA (European Association for Transactional Analysis) with international recognition. This is also a pre requisite for any further training in TA.