>

Introduction to transactional analysis (TA101)
Introduction to transactional analysis (TA101)
30th - 31st May 2020, 9.30am - 4.30pm
The Link Centre, Plumpton College (Sussex Rural Business Centre), Ditching Road, Plumpton, East Sussex, BN7 3AE
This two-day, weekend course is packed full of useful models that can be applied in a wide range of work settings, as well as in your personal life. TA is used widely throughout the world in organisations, education, counselling, psychotherapy, parenting, coaching, and many other areas.
Participants are invited to reflect upon themselves and others, to integrate the learning, and to bring real examples from their life and identify alternative options for behaviour and communication that serve us better.
The teaching is interactive, lively, and stimulating, and groups are kept small to enhance learning. There will be a combination of teaching, discussion, practical exercise, and time for reflection.
We will cover topics such as;
life script and how we make decisions early in our life that becomes unconscious and affect us now both professionally and personally
psychological games and how we and others unconsciously set up repetitive patterns to keep our world predictable and familiar
ego states and the different aspects of ourselves and others and how we can operate from each of these
transactions and the ways with which we communicate with others
rackets and how we and others can create our own reality and stay wedded to that
and much more
Pre-course requirements: None
Sample content
Day one - contracting, life script, life positions, ego states, transactions, functional modes
Day two - discounting, games, time structuring, rackets, drivers, injunctions, autonomy
Assessment: None
Recognition
TA101 certificate from EATA (European Association for Transactional Analysis) with international recognition. This is also a prerequisite for any further training in TA.
This is a stand-alone course or a pre-requisite for those wishing to continue onto our diploma in counselling/psychotherapy course.
'I loved this course! It's fast-paced and packed with incredibly useful ideas that were explained and illustrated with great examples and practice. We were supported as a group and individually by Leilani who is a brilliant trainer. She presented complex ideas and made them accessible. Engaging, informative and oh so useful!' - TA101 participant - January 2020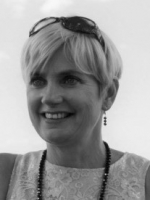 Founded in 2004, the Link Centre offers a range of services and courses for personal and professional development including part-time training courses in Counselling and Psychotherapy. Our training centre is located in the heart of the countryside, in Plumpton, E Sussex. We have a variety of training rooms, extensive parking, and disabled access.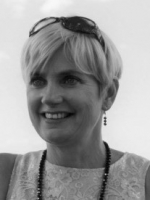 Hosted by

Leilani Mitchell