>

Introduction to focusing
Introduction to focusing
28th September 2019, 10am - 5pm
Crescent Practice, Brighton, BN1 3JF
Focusing is a process that can enrich all areas of our lives, as it is about the very way that we attend to our experiencing. It can help us to step out of our habitual ways of relating to ourselves, others, and situations, and into a way of experiencing that is more nuanced, rich, and alive. Focusing is a natural skill that anyone can develop, and focusing-listening partnerships are a brilliant resource for supporting our well-being and ongoing self-exploration. Focusing is an approach that is complementary to person-centred values and could be seen as an antidote to the fast-driven ways of the modern world, and could perhaps help us steer a calmer path through it!
Learning focusing can help with:
developing more of a connection with your body
improving your relationship with yourself
improving your self-esteem
supporting you with overwhelming emotions such as anxiety
connecting with your intuition.
The workshop will be highly experiential and will include plenty of opportunities to practice the focusing process. There will be time to explore the concept of the 'felt sense' and the particular way of focusing-listening, as well as how focusing can be used in day to day life, and we will touch on how focusing may be drawn on when working with clients. There is the option to complete a second workshop, then potentially four more weekend workshops which lead to a BFA Certificate in Focusing Skills. Once you have learnt this valuable process, you can practice focusing on your own or in a focusing-listening partnership. Practicing focusing can be a lifelong skill for self-awareness and support.
For more info, see www.suzimackenzie.com/focusing-training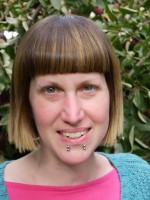 Suzi is a Person Centred Counsellor and Focusing Teacher who has been Focusing for over ten years. She offers group and one to one Focusing training. She works in private practice and has counselled in a variety of settings. She has trained volunteers and provided training in Higher Education, has a keen interest in mental health and diversity.