>

Intergenerational trauma, with particular focus on black...
Intergenerational trauma, with particular focus on black identity wounding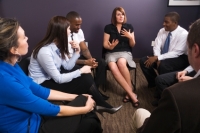 1st February 2020, 10am - 4pm
£125 qualified, £90 trainee counsellors and psychotherapists
WPF Therapy, 23 Magdalen Street, London, SE1 2EN
As clinicians, we may struggle to understand the part that history plays for our clients. This workshop is an opportunity to explore how history still plays a part in creating ongoing challenges for our cultural, social, and racial identity. Our history is deeply embedded in the unconscious and understanding; this can help facilitate our understanding of the struggles of daily life that our clients are facing. The workshop will provide a space to increase and strengthen our cross-cultural competence in clinical practice.
The aims of this workshop are;
to identify and work with untreated trauma passed onto second and subsequent generations
to work more competently with dynamics of intergenerational trauma, particularly in the black/white context
Historical trauma caused specifically by the impact of cultural, racial, and societal oppression, creates challenges for both the individual and the collective. This workshop will closely examine how these challenges impact the work of transgenerational healing and our individuation process.
All participants completing the workshop will receive a certificate of attendance for their continuing professional development portfolio.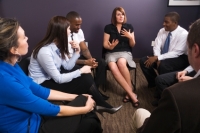 WPF Therapy is a well established and respected therapy training organisation. Throughout the year we provide CPD workshops and lectures to augment the clinical and theoretical learning offered by training organisations. This also offers the opportunity to focus on topics pertinent to the clinical work provided by new and established practitioners.