Home

>

Intergenerational trauma with particular focus on black...
Intergenerational trauma with particular focus on black identity wounding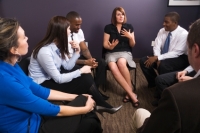 Phone:
020 7378 2050 / 020 7378 2002
Date & Time:
12th January 2019, 10am - 4pm
Cost:
£125 qualified therapists, £90 trainees
Location:
23 Magdalen Street
London
SE1 2EN
Email organiser
Historical trauma is a form of intergenerational trauma that affects many people or even an entire generation.
The collective trauma is transferred from the first generation of trauma survivors to the second and further generations of off-springs of the survivors, via complex post-traumatic stress disorder mechanisms. These mechanisms can be psychological, physical, mental and spiritual. Commonly cited examples of historical trauma include, the Holocaust and African slavery, but famine, natural disaster, war, terrorism, and displacement, can also produce similar effects of intergenerational trauma.
This Saturday workshop will help you to explore what is passed down from your own generational experience and its effects (experiential), whilst also taking a close look at the ongoing surviving trauma for black people and black clients presenting with this phenomenon in the consulting room.
Generally speaking, intergenerational trauma is passed on by learned behaviours. Such behaviours affect the shaping of an individual's belief and value systems, their parenting styles, how they make attachments and build a sense of self and self-worth. The workshop will address the challenge for practitioners faced with the task of helping clients untangle and separate from the bind of this historical malady, and it will also offer therapeutic approaches that can help clients examine and reframe limiting and negative core belief structures that lead to a more individuated and reflexive state of being and living.
All participants completing the workshop will receive a certificate of attendance for their Continuing Professional Development (CPD) portfolio.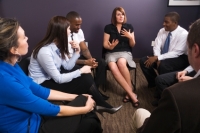 About WPF Therapy
WPF Therapy is a well established and respected therapy training organisation. Throughout the year we provide CPD workshops and lectures to augment the clinical and theoretical learning offered by training organisations. This also offers the opportunity to focus on topics pertinent to the clinical work provided by new and established practitioners.