>

Intergenerational trauma, with particular focus on Black...
Intergenerational trauma, with particular focus on Black identity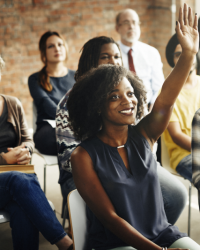 27th November 2021, 10am - 4pm
Qualified practitioners £80, Counselling/psychotherapy trainees £70, WPF Therapy trainees/staff £55
Maximum number of places: 25
This event will be delivered via Zoom online.
If you are interested in WPF Therapy upcoming events, please book your tickets on the WPF Therapy Eventbrite page.
As clinicians, we may struggle to understand the part history plays for our clients. This workshop is an opportunity to explore how our past and its traumatic transmissions still contribute to creating ongoing challenges for cultural, social and racial identity.
Our history is deeply embedded in the unconscious and becoming more fully aware of its impact can help facilitate a deeper understanding of the struggles clients face in their daily lives. The workshop will provide a space to increase and strengthen your cross-cultural competence in clinical practice.
The aims of this workshop:
To identify and work with untreated trauma passed on to second and subsequent generations.
To work more competently with dynamics of intergenerational trauma, particularly in the Black/white context.
Historical trauma caused specifically by the impact of cultural, racial, societal oppression, creates challenges for both the individual and the collective.
This workshop will closely examine how these challenges impact the work of transgenerational healing and our individuation process.
Target audience
This workshop is suitable for and open to all practitioners working therapeutically with adults and children.
Comments from previous participants:
"Brilliant and effective introduction into an important but (often) marginalised topic and phenomenon."
"Dr Alleyne's warm and authoritative approach meant we were free to speak from our embodied, lived experience without fear or hesitation. Truly enlightening."
"Tough subject delivered in a thoughtful way."
"Reaffirming, validatory and eye-opening course!"
About the workshop leader
Dr Aileen Alleyne is a UKCP registered psychodynamic psychotherapist, clinical supervisor and organisational consultant. In addition to running her private practice in East Sussex and South East London, she is a visiting lecturer at several training institutions and a consultant on issues of race and cultural diversity within various workplace settings, such as the NHS, Social Services, Education and the Police Services.
Her clinical research, examining Black workers' experiences in three institutional settings, makes a significant contribution to the discourse on race. Highlighting the concept of 'the internal oppressor', it offers ways of deepening understanding of Black psychological reactions to the negative impact of racism.
Aileen is the author of several book chapters and journal papers exploring themes on Black/white dynamics, shame, and identity wounding, and working with issues of Difference and Diversity in the workplace. She is currently writing her first book on Trans/Intergenerational Trauma. 
Please note that by booking a ticket for this event, you are agreeing to our terms and conditions for CPD events, so please read through them carefully before making your purchase.
If you experience any problems please contact events@wpf.org.uk.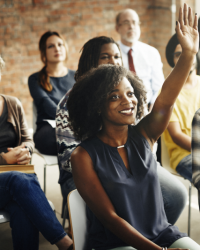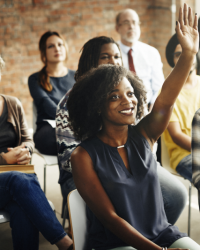 Hosted by WPF Therapy
WPF Therapy is a well established and respected therapy training organisation. Throughout the year we provide CPD workshops and lectures to augment the clinical and theoretical learning offered by training organisations. This also offers the opportunity to focus on topics pertinent to the clinical work provided by new and established practitioners.