Home

>

'I'm neither male or female' – Gender: looking beyond the...
'I'm neither male or female' – Gender: looking beyond the binary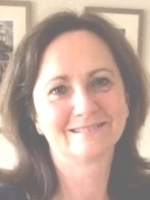 Date & Time:
16th November 2018, 10am - 4pm
Location:
Scottish Women's Aid Offices
132 Rose Street
Edinburgh
EH2 3JD
Email organiser
Aims:
To provide participants with a basic understanding of non-binary gender identities and associated issues that may be experienced by clients.
Why attend:
If you believe yourself to be a LGBTQI+ aware/friendly, having a basic understanding of non-binary gender identities is imperative to work effectively with this growing minority group whom often have complex and varied needs.
What will be covered?
Non-binary identity: an introduction and where does it fit within the LGBTQI+ umbrella
Terminology: getting your head around pronouns and labels
Roleplay: working in pairs to experience using non-binary terms
Associated issues people may struggle with
Personal journey of a non-binary counsellor.
Facilitator:
Lisa Gardner, MBACP is a counsellor, facilitator, writer and mental health/LGBTQI+ activist. She has over 10 years experience working in the helping professions, particularly working with minority groups.
Her practice focuses on LGBTQI+ identifying clients and she has a passionate interest in intersectional identities.
Lisa also works with a digital wellbeing programme within the Third Sector and is an unpaid carer for her partner who has ASD (autistic spectrum disorder).
More information at https://non-binary-nov-18.eventbrite.co.uk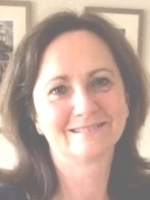 About Audrey Smith
Greenwood Events aims to offer affordable workshops to counsellors interested in CPD, anyone interested in self- development or considering a career in counselling. It also aims to offer opportunities to stimulate networking and knowledge sharing among counsellors in Scotland. Visit www.greenwoodevents.co.uk for more information.