Home

>

High control groups and relationships
High control groups and relationships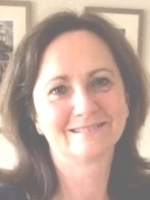 Date & Time:
11th June 2019, 10am - 4pm
Cost:
Early bird £85, £95 after 11th April 2019
Location:
Volunteer Scotland
Jubilee House
Forthside Way
Stirling
Scotland
FK8 1QZ
Email organiser
High control groups and relationships – what they are, how we can spot them and how we can reduce harm
Increasing numbers of people are leaving high-control groups (commonly referred to as cults or sects). Given worldwide recent developments and investigations of some of these groups (e.g. Australian Royal Commission into the Jehovah's Witnesses), and the increasing number of members leaving these groups, it is vital for mental health professionals to recognise the specific needs of this group.
Various forms and sizes of high-control groups and relationships exist. Spanning from one-to-one high-control relationships, for example domestic abuse, to religious high control groups and secular groups, such as political or commercial groups.
The focus of this course lies predominantly on understanding religious high control groups.
The course focuses on how we can identify these groups, understanding the spectrum of control, what we can do to minimise the harm they cause and how we can support people's recovery from membership in these groups, post-exit. The course will also offer some insight into preventative actions that can be taken to promote healthy relationships and reduce risk factors relating to the recruitment into high – control groups and relationships.
The course will also include a personal account of a survivor and a Q&A session, where attendees can answer questions directly to a survivor of high control group abuse.
More information at https://control-groups-11-june-19.eventbrite.co.uk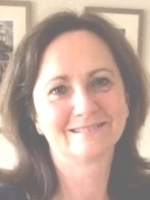 About Audrey Smith
Greenwood Events aims to offer affordable workshops to counsellors interested in CPD, anyone interested in self- development or considering a career in counselling. It also aims to offer opportunities to stimulate networking and knowledge sharing among counsellors in Scotland. Visit www.greenwoodevents.co.uk for more information.