>

Harnessing the power of exercise with Andy Keefe
Harnessing the power of exercise with Andy Keefe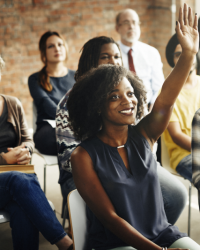 18th September 2021, 10am - 4pm
This workshop will be delivered via Zoom online.
Sometimes we overlook the impact of mental and emotional well-being as part of fitness. 
Are you a therapist, fitness professional, social worker, teacher or other professional working with clients who are struggling with their mental health? Are you noticing a difference with the pandemic? 
Many people are struggling to maintain mental wellbeing during the coronavirus (Covid-19) pandemic. The experience of depression, anxiety and stress is recognised as having significant impact. We know that exercise and fitness can have a massive benefit to mental health. Physical movement and breathing have been used for thousands of years by Yoga teachers to promote mental wellbeing as well as physical health.
Body Psychotherapy, Dance Movement Psychotherapy and other movement-based therapies grew out of the work of early psychoanalysts and more recently, therapies involving walking, running and other forms of exercise have developed, with incredible success.   
Workshop aims  
This workshop aims to help practitioners with the following: 
To understand how physical exercise can improve someone's mental health and help them engage with and process trauma and emotion held in the body and not accessible to language.
To understand that exercise has a powerful psychological effect, which can become addictive and a symptom of eating disorders, body dysmorphia or muscle dysmorphia.
How to work with clients to encourage them to begin to exercise, to create a beneficial dialogue between exercise and therapy, to identify and address the danger signs of over-exercise.
Outline 
This unique training is an opportunity to explore to explore the impact of exercise on mood and emotion and the mind-body connection, it will include an hour long circuit-training session with Mindfulness) and will cover:  
The physiology of exercise, trauma and the fight or flight mechanism.  
The theories of how emotion gets into the body and the role of movement in emotional processing (walking, running, HIIT, Boxing and other forms of left/right activity).
"The Body" and the "Body Ego" in psychoanalytic theory.
The relationships between therapist/patient and personal trainer/client: pair work.
Dangers and risks: identifying, understanding and working with the risks of over-exercising. 
Andrew Keefe is a Psychodynamic Psychotherapist, EMDR Therapist and Personal Trainer. He works in private practice in East London and the City, specialising in work with survivors of childhood sexual abuse, abusive relationships, sexual violence and Birth Trauma.
He uses fitness, especially outdoor fitness, therapeutically to help people improve their mental health and wellbeing and to process emotion held in the body. Before private practice, he worked for sixteen years in clinical roles at the British Refugee Council and then Freedom from Torture, working with traumatised refugees and survivors of torture. He is a former Director of Clinic at WPF. 
Target audience:
Psychotherapists, counsellors and psychologists, sports psychologists, body psychotherapists, dance movement therapists, personal trainers (especially those working in exercise referral for health settings), Pilates or yoga teachers and other qualified mental health or fitness professionals interested in the therapeutic potential of exercise. 
Applications must be received by Thursday, 9th September 2021. 
Booking link:
https://www.eventbrite.co.uk/e/143105336915
Before booking please read our Terms and Conditions for CPD events here:
https://wpf.org.uk/cpd-events-terms-and-conditions-2020-2021/
If you experience any problems please contact events@wpf.org.uk.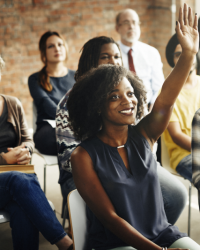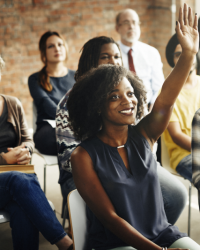 Hosted by WPF Therapy
WPF Therapy is a well established and respected therapy training organisation. Throughout the year we provide CPD workshops and lectures to augment the clinical and theoretical learning offered by training organisations. This also offers the opportunity to focus on topics pertinent to the clinical work provided by new and established practitioners.