Home

>

Gestalt summer 5 day residential: 'Lose your mind and come...
Gestalt summer 5 day residential: 'Lose your mind and come to your senses'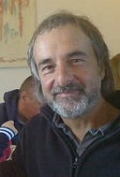 Phone:
01404234916 / 07879276157
Date & Time:
10th - 15th August 2018, 6pm - 2pm
Cost:
£645 ( inclusive of delicious organic food and accommodation)
Location:
East Down Centre
Dunsford
Nr Cheriton Bishop
Devon
EX6 7AL
Email organiser
This summer 5 day residential group provides the opportunity for deep immersion in the magic of Gestalt as a transformative process. Aided by a beautiful and peaceful location on the edge of Dartmoor, the 5 day (starting on the Friday evening) is suitable for anyone with some experience of personal development including newcomers to Gestalt and old hands. CPD Certificates (40 hours) will be available.
Our approach is founded in Gestalt Therapy and other Humanistic perspectives with an emphasis on direct experiencing and relating in the here and now. This focus on the lived experience of the moment includes the felt experience of the body, the senses and the emotions as well as dreams, imaginings, and projections.
Within the safety that group therapy offers, participants will have opportunities to:
Experiment with giving their minds a rest
Experience the inner wisdom of their bodies and barriers to embodiment
Enhance awareness of their senses
Explore relating to others and with nature from embodied presence
Express their creativity, spontaneity and passion.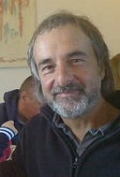 About David Kalisch
David: Psychotherapist, Supervisor, Trainer with over 30 years experience and Director of
CHPC Training.
He writes: "I see a personal development group as a 'micro-society' which gives people a chance to remake, redo and /or rediscover themselves in the safety of being away from habitual constraints, demands and roles."