>

Gender, sexual and relationship diversity with Dr Meg-John...
Gender, sexual and relationship diversity with Dr Meg-John Barke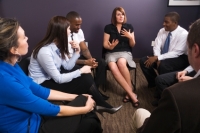 27th February - 6th March 2021, 10am - 1pm
Qualified Practitioners: £75Counselling/Psychotherapy Trainees: £65 WPF Therapy Trainees/Staff: £55
This workshop will be delivered via Zoom online over two days, 2.5h each day.
This workshop will help you:
Find out why gender, sexual, and relationship diversity is relevant to all of their clients, not just the minority or marginalised ones.
Learn about the latest terminology and understandings so they can work with confidence across gender, sexual, and relationship diversity.
Develop a range of skills and techniques for working with clients around gender, sex, and relationships.
By the end of the workshop you can expect: 
To have a good understanding of the current knowledge around gender, sexuality, and relationships.
To have a range of skills for working with clients around these issues.
To feel more confident in the room with gender, sexual, and relationship diverse clients.
To have a better sense of your own experiences and attitudes around these issues and how they impact you and your practice.
Outline
The event will be led through a series of experiential exercises and small group discussions, fed back to the larger group for conversation. The facilitator will present some material in the form of handouts, and synthesise feedback on a whiteboard or flipchart.  
Workshop Leader
Meg-John Barker is the author of a number of popular books on sex, gender, and relationships, including Queer: A Graphic History, Gender: A Graphic Guide, How To Understand Your Gender, Life Isn't Binary, Enjoy Sex (How, When, and IF You Want To), Rewriting the Rules, The Psychology of Sex, and Hell Yeah Self-Care: A Trauma-Informed Workbook. They have also written a number of books for scholars and counsellors on these topics, drawing on their own research and therapeutic practice. They produced the BACP resource on Gender, Sexual, and Relationship Diversity. 
Websites: rewriting-the-rules.com, megjohnandjustin.com.
Pre-course:
Here is the free resources referred to throughout the day can be downloaded here: 
https://www.bacp.co.uk/media/5877/bacp-gender-sexual-relationship-diversity-gpacp001-april19.pdf
https://www.rewriting-the-rules.com/zines/ 
https://megjohnandjustin.com/publications/ 
Target audience:
Therapists and any other practitioners. 
Applications must be received by Thursday, 18th February 2021. Booking will be final after receipt of payment.
Before booking please read our Terms and Conditions for CPD events here:
https://wpf.org.uk/cpd-events-terms-and-conditions-2020-2021/
If you experience any problems please contact events@wpf.org.uk.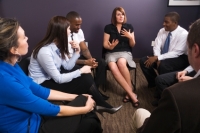 WPF Therapy is a well established and respected therapy training organisation. Throughout the year we provide CPD workshops and lectures to augment the clinical and theoretical learning offered by training organisations. This also offers the opportunity to focus on topics pertinent to the clinical work provided by new and established practitioners.