Home

>

Funded workshop for survivors of sexual abuse and their...
Funded workshop for survivors of sexual abuse and their supporters including counsellors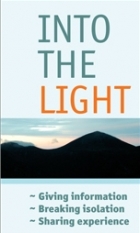 Date & Time:
10th November 2018, 2pm - 5pm
Cost:
£60/£50 early bird: for low income/students £30/£20 (includes refreshments and handouts)
Location:
Islington
London
N1 9PW
Email organiser
A workshop for people who have experienced sexual abuse and for those that support them:

"Shine: finding confidence, good boundaries, healthy sexuality and self-love after sexual abuse."

A relaxed and friendly environment where we will come together to learn, share and support each other.
Aims:
Break out of isolation and meet others in a safe space
Understanding how shame robs us of our self-confidence
Expressing anger in a safe and constructive way
How to have more self-love and compassion
Reclaiming sexuality after abuse
Putting good boundaries in place for better relationships
Safe for Survivors: Relevant for Partners/Friends and Professionals
Please note: This workshop contains no graphic details of past abuse.

Date: Saturday 10th November 2018
Time: 2.00 pm – 5.00 pm
Venue: Islington Central London, N1
Cost: £60 or £50 early bird before 20th October 2018.
£30/£20 for low income and students.
(Price includes refreshments and extensive handouts).
Partners, friends, support workers and counsellors also very welcome.
The workshop is led by a survivor and all facilitators are professionally trained in counselling and group facilitation. BACP ethics apply.
Comments by people who have attended our past workshops:
"Good workshop for partners to attend in a safe relaxed setting."
"I came away feeling empowered and confident… it was fantastic."
"Lovely team of people both the audience and trainers. Felt comfortable and safe."
"Great information… great tools to help me to continue to move forward."
"There was a real sense of respect and understanding from the facilitators."
"I was able to take some things away which were new and life changing."
"I found it incredibly informative and have already found that it has helped the way I work with certain clients" - mental health worker.

Email Rebecca at info@intothelight.org.uk or see www.intothelight.org.uk
Partly Funded by MOPAC: The London Community Foundation.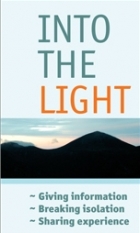 About Into The Light
Into The Light is a not for profit project CIC that was founded in 1993 and offers counselling, support and resources to Survivors of sexual abuse and those that support them. We have been running workshops for 10 years and have had over 600 people attending them. 95% of our attendees say the workshop has met or exceeded their expectations.