>

Freud: An introduction to his work and key ideas
Freud: An introduction to his work and key ideas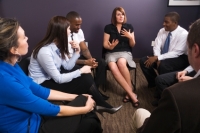 30th January 2021, 10am - 4pm
Qualified Practitioners: £75 Counselling/Psychotherapy Trainees: £65 WPF Therapy Trainees/Staff: £55
This workshop will be delivered via Zoom online.
Freud's ideas have permeated our everyday lives. We find him referenced on TV, in movies, in literature. But who was he and what did he really say? Are his ideas relevant to us now or have we moved on? 
During this workshop, we will explore the basic key psychoanalytic theory of unconscious, theory of dreams and sexuality, think about the theory of errors and try to understand Freud's contribution to human inter-relational conduct in society. 
By the end of the session you will have: 
Gained an in-depth understanding of the psychic mechanisms of forgetfulness.
Some insight relating to working with trauma in clinical settings.
Developed some understanding of the theory of neurosis.
Be able to think about the connection between trauma, birth and personality. 
Outline
During the workshop, there will be clinical presentations to contextually explore key theoretical concepts. Small group activities will also be used to enhance participation and learning.  
Sophia Ploumaki is a group psychotherapist and organisational consultant workings within NHS complex systems of care. She is a UKCP and ISPSO clinical registrar and she has been a seminar leader on the WPF Therapy Foundation Certificate in Counselling Skills.
Sophia currently works as a senior operational leader within the NHS and as a clinical director in cases of historical child abuse. She is an experienced organisational consultant who uses systems psychodynamic approaches to understand human systems of coupled integrated clinical pathways. 
Target audience
This is an introductory level workshop and will be of interest to those who know something about Freud's theory of unconscious mind and want to consolidate their basic understanding. The workshop is also open to qualified and training psychotherapists and counsellors including those on introductory-level courses.
Applications must be received by Thursday, 21st January 2021. Booking will be final after receipt of payment.
Before booking please read our terms and conditions for CPD events.
If you experience any problems during the application process then please email Training Administration events@wpf.org.uk in order to be sent an application form.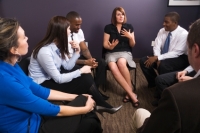 WPF Therapy is a well established and respected therapy training organisation. Throughout the year we provide CPD workshops and lectures to augment the clinical and theoretical learning offered by training organisations. This also offers the opportunity to focus on topics pertinent to the clinical work provided by new and established practitioners.