>

Foundation certificate in transactional analysis, one year...
Foundation certificate in transactional analysis, one year p/t
19th - 20th September 2020, 9.30am - 4.30pm
£2150 for one year course
The Horsforth Centre, 138 Low Lane, Horsforth, Leeds, LS18 5PX
The Foundation Certificate in Transactional Analysis is a one year post-graduate level course which, as well as a stand alone qualification, is also a requirement for further training in TA. The programme runs over 10 weekends (120 hours), one weekend per month, and covers the core concepts in transactional analysis.
The Foundation Certificate is very much about understanding transactional analysis theory through application to self and our own situations. On completion of the programme trainees are eligible for the UKATA TA Award. The course can lead to further training either at Diploma or Certified Transactional Analyst level.
Each weekend of the Foundation Certificate is made up of a theory and skills day where trainees will have the opportunity to learn about the theory and then look at how to apply it both to self and in a counselling or mental health setting. Teaching is structured to include a mixture of didactic teaching, triad, small and large group work, discussions, experiential exercises, study groups and tutorials. Some of the activities will include lectures, handouts, using video, role play, case study, group discussion, supervision of skills and skills practice.
Skills practice takes place on each weekend. Trainees work in small groups with each other practicing developing their counselling skills.
Group process takes place for at least one hour each weekend where the group take time to reflect on their experiences in the group, the impact of the group and the impact of training.
For a full prospectus and application pack go to https://tatraining.org/foundation-certificate/, contact us on 0113 2583399 or contact@tatraining.org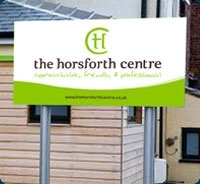 The Horsforth Centre is home to TA training organisation. We offer a range of training including counselling and psychotherapy and continuing professional development programmes in transactional analysis.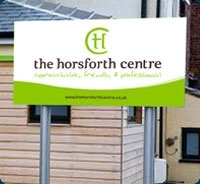 Hosted by

The Horsforth Centre For Counselling, Coaching, CBT & Psychotherapy