Home

>

Forest bathing - mindful meditation in nature
Forest bathing - mindful meditation in nature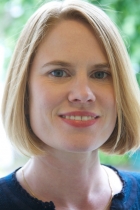 Date & Time:
23rd January 2019, 9.30am - 11.30am
Location:
Queen's Wood
42 Muswell Hill Road
Highgate
London
England
N10 3JP
Email organiser
Relax your mind, awaken your senses, nourish your soul.
These gentle and restorative sessions are designed to help you connect deeply with yourself and the natural world around you. There is no water involved - we bathe in the atmosphere of the woods.
Sessions combine meditation, mindful awareness and nature-therapy, and take place in a beautiful ancient woodland just a short walk from Highgate underground station. No previous experience necessary.
Shinrin Yoku (translated as forest bathing) is a practice developed in Japan during the 1980s and has become a cornerstone of Japanese preventative healthcare. Significant research has been undertaken on the benefits to mental and physical well-being, including:
Reduced stress levels
Increased well-being
Lowered heart rate
Increased empathy
Lowered cortisol levels
Increased creative thinking
Reduced negative thinking/rumination
... and it's deeply pleasurable!
Sessions take place regularly, so if you're interested but can't make this date, drop Claire a line and find a session that works for you.
Individual forest bathing sessions and bespoke group/family sessions can be arranged.
What people have said about forest bathing sessions with Claire:
"I so enjoyed walking through such wild and enchanting woods in the middle of London... Everything slowed down and I reconnected with parts of myself that everyday stresses had pushed away for far too long. A massage for the senses, a massage for the soul..."
"Claire's gentle, calm and holding guidance allowed me to feel safe enough to explore parts of my inner landscape in a very direct and powerful way."
"A beautifully connecting experience, in so many ways!"
"I left feeling grounded, centred and connected to myself. Taking time to be with others in the woods was so refreshing. Having spent so much time in the concrete city with all its demands you have guided us into a nurturing and enriching space in nature."
For more information or to book, drop me a line on contact@natureasnurture.com.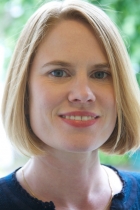 About Claire De Boursac
Claire is a humanistic psychotherapist (BACP reg), passionate about the many benefits to be gained from connecting with nature. She has also trained in nature-based psychotherapy and is a qualified McMillan walk for health guide. Alongside her therapy practice, she works to support well-being through meditation, nature-therapy and forest bathing.