Home

>

Finding meaning - the sixth stage of grief with David...
Finding meaning - the sixth stage of grief with David Kessler
Date & Time:
16th May 2020, 9.30am - 5pm
Location:
Hilton London Olympia
380 Kensington High Street
Kensington
London
W14 8NL
Email organiser
Even as a grief expert, David was unprepared for the sudden death of his son, who died at age 21. People asked him "what's it like for the grief expert to lose his son?". He would answer "the grief expert did not lose his son, the father did".
Everything he knew about grief turned out to be true. David had to go through the five stages of grief but found himself wanting more from the experience - he wanted to find meaning in his life after such a terrible loss.
He learned that broken heart syndrome is real, and he realised he would either die of it or live with it, and that healing occurs not when grief gets smaller, but when life gets bigger.
This led to the discovery of the sixth stage of grief - finding meaning.
Upon completion of this workshop, participants will be able to;
apply meaning-making principles to help cope with all types of loss
determine ways to use meaning to help remember loved ones with more love than pain
use concepts of meaning-making to resolve the internal struggle of "why did this happen?" and "why did this happen to me?"
determine why children are often the forgotten grievers and how to help them through their grief
analyse ways to incorporate meaning to help cope with complicated grief
utilise non-directive ways to address guilt, shame and stigma associated with grief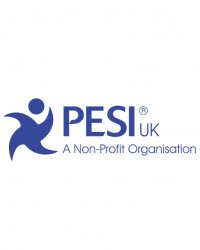 About PESI UK
David Kessler is one of the world's foremost experts on healing and loss. His experience with thousands of people on the edge of life and death has taught him the secrets to living a happy and fulfilled life.

An accomplished speaker and author he has already been named one of the top 10 books for the fall by Publishers Weekly.