Home

>

Efficiency of zen in everyday life for counsellors and the...
Efficiency of zen in everyday life for counsellors and the general public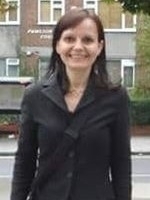 Phone:
07742979050 / 07742 979050
Date & Time:
28th December 2018, 7pm - 8pm
Location:
165 Tottenham Lane,N8 9BY
Crouch End/Picture House
Harringay
London
N8 9BY
Email organiser
This event is addressed to the general public but there will be elements of how counsellors can use mindfulness techniques and zen techniques while working with some type of clients.
There will a demonstration of techniques helping counsellors to stay grounded in the counselling room and to build-up awareness.
Awareness is very important in the room to recognise and use counsellor's feelings in the moment in order to help the client to recognise his feelings.
Some techniques that I will demonstrate are helpful with faster processing of thoughts and feelings, and they are very useful with self-care in different helping professions.
The event will be the starting point for future workshops about awareness and zen. The place is located in a beautiful building and there will be the chance to get coffee in the café situated on the ground floor.
The presenter is a BACP counsellor and authorised zen teacher. Authorisation cover teaching during retreats, specifically teaching one to one koans and teaching groups. Koans are cases which can be resolved by getting in touch with deeper awareness and intuition.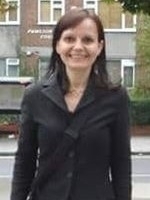 About Bogumila Malinowska
Counsellor/BACP registered in private practice in North and West North London with diverse group of clients .An autorised zen teacher -teaching in worldwide zen school -Kwan Um School of Zen.