Dreams workshop
Northern Guild Psychotherapy and Counselling, 83 Jesmond Road, Jesmond, Newcastle upon Tyne, Tyne & Wear, NE2 1NH
We all dream, we all talk about our dreams and they fascinate us. Dreams are a rich source of insight, giving coded messages to help us make our way in the world. When the therapist enquires about a dream, the client has the opportunity to speak of the dream and express its content in a new dynamic way. This can be a rich experience, which deepens our understanding of ourselves.

In this workshop, we will explore the theoretical approaches and a range of methods for working with dreams. There will be an opportunity to work on your own dreams as well as skills practice.
 Key points:
Three-day workshop.
Explore your own dreams and gain a deeper understanding of their meaning.
Deepen your understanding of your symbolic life.
Discover the connection between your dreams and your working life.
Counts as 18 CPD hours.
To book your place or for further information, go to our website www.northernguild.org or email info@northernguild.org.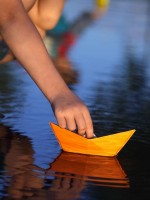 Hosted by

Northern Guild Psychotherapy and Counselling