Dreams
Dreams are a way of talking to ourselves about ourselves, they offer us an experience of what has been lived, what is being lived and what is being formed for the future.
This experiential on-going group will teach ways of relating to dreams and how to integrate them into the fabric of our life.
The group will meet on four Monday mornings each term and requires participants to commit to a minimum of two terms and is limited to eight participants.

The dates are: April 24, May 15, June 5, July 3, September 4, October 9, November 6, November 27, 9.30am-12 noon, 2017.

The group will be run by Maggie McKenzie, one of the directors of Spectrum.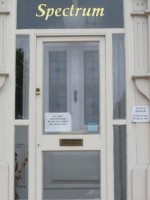 About Spectrum Therapy
Maggie joined as a director of Spectrum in 1986. She is a Spectrum-accredited, UKCP registered psychotherapist. Maggie plays a significant role in professional development work and is director of training at Spectrum. She also directs the specialised personal development programmes in sexuality and anger, and runs her own practice.