Home

>

Diploma in therapeutic counselling supervision
Diploma in therapeutic counselling supervision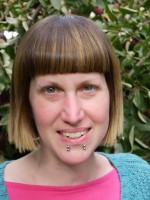 Date:
20th October 2018 - 28th April 2019
Cost:
£1,540 - Early bird 10% reduction for places booked before the end of July 2018
Location:
Phoenix Centre
26 Malling Street
Lewes
BN7 2RD
Email organiser
Diploma in therapeutic counselling supervision.
Trainers: Graham Molyneux and Sue Creenan 
The Diploma in Therapeutic Counselling Supervision is a process model which draws on the most influential theories of supervision as well as the wide supervision experience and knowledge of the course trainers.
The course is divided into to six weekend blocks between October 2018 and April 2019. The dates are as follows:
October 2018 - Sat 20th /Sun 21st  
November 2018 - Sat 17th /Sun18th 
January 2019 - Sat 19th /Sun 20th  
February 2019 - Sat 16th /Sun 17th  
March 2019 - Sat 16th/Sun 17th  
April 2019 - Sat 27th/Sun 28th  
Each weekend block will examine an aspect of supervision practice which will then be developed through experiential exercises and supervision practice on the course. The program will be structured with a degree of flexibility to meet trainees' specific needs.
The venue for the course will be the Phoenix Centre in Lewes.
Course Fees: £1,540
 
A deposit of £220 is required to book a place on the course. An instalment plan is available for the balance of the course fees.
Early Bird 10% reduction for places booked before the end of July 2018.
For further information contact us at:
Tel: 07852 321 258 Email: ccptconnect@gmail.com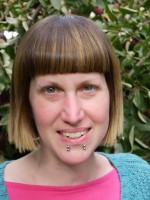 About Suzi Mackenzie
Graham Molyneux: Therapist, supervisor and trainer. Course Leader for the Foundation Degree and Honours Degree in Person-Centred Counselling at Sussex Downs College.

Sue Creenan: Therapist, supervisor, co-tutor at Sussex Downs, Children's Home Therapeutic Lead.