Diploma in supervision
25th January - 14th June 2020, 9.30am - 4.30pm
The Link Centre, Plumpton College (Sussex Rural Business Centre), Ditching Road, Plumpton, East Sussex, BN7 3AE
This very popular supervision diploma course is now in its 13th year. We have trained a wide range of therapists across a range of modalities to facilitate professionals in supervisory relationships. This course is for those who want to enhance their practice by adding supervision to their portfolio, and supervising students and qualified professionals both from their own modality and across other modalities.
This course is for those who already have significant experience working as a practitioner within their field and want to further their career and qualify as a supervisor. The course is for participants from different approaches to learn how to supervise both within their own theory and across other theoretical modalities. There will be an opportunity to learn different theoretical ideas about supervision, as well as to practice application with support and feedback from tutors and peers. This course is for those who want to learn and develop within a stimulating environment with peers and tutors who have many years of expertise in working as supervisors and trainers.
A range of topics will be on offer including the supervisory relationship, working ethically, differing models of supervision, philosophy of supervision, responsibility, and others. For those that want to, this course will help to prepare you to apply to BACP accreditation as a supervisor.
Pre-course requirements
counselling/psychotherapy qualification or other relevant qualification
minimum of three years post-qualification practice (minimum of 150 hours per year)
either practising as a supervisor or have the opportunity to supervise at least two supervisees over the duration of the course
be a member of a professional body, practice in accordance with your COE, and
do not have any outstanding complaints against you
are committed to their own personal and professional development
have current professional indemnity insurance
be in formal supervision of your supervision practice
Sample content
forming and beginning of supervision
developing practitioners
areas of focus in supervision (7-eyed model)
supervision checklists (Mazetti's process model)
ethics and supervision
supervision in organisations
group supervision
personal supervision style
creative supervision
ending and supervision
Assessment
supervision case study – 3,000 words
ongoing assessment of theoretical understanding/application and practice
live peer/tutor assessment
taped piece of supervision practice - five minutes - questions by peers and tutors
Course tutor: Mark Head (and visiting tutors)
Recognition: A Link Centre diploma in supervision will be awarded on successful completion of the course.
Website: www.thelinkcentre.co.uk 
Email: info@thelinkcentre.co.uk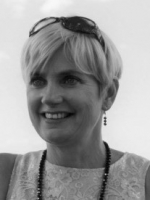 Founded in 2004, the Link Centre offers a range of services and courses for personal and professional development including part-time training courses in Counselling and Psychotherapy. Our training centre is located in the heart of the countryside, in Plumpton, E Sussex. We have a variety of training rooms, extensive parking, and disabled access.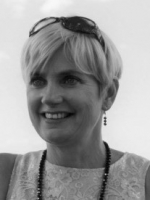 Hosted by

Leilani Mitchell