Diploma in supervision
The Link Centre, Headway Hurstwood Park, Jackies Lane, Newick, Sussex, BN8 4QX
This course is for those who already have significant experience working as a practitioner within their field and want to further their career and qualify as a supervisor. The course is for participants from different approaches, to learn how to supervise both within their own theory and across other theoretical modalities.
A range of topics will be on offer, including the supervisory relationship, working ethically, differing models of supervision, philosophy of supervision, responsibility and others. For those that want to, this course will help to prepare you to apply to BACP accreditation as a supervisor.
What previous attendees have said about the course:
"I attended the supervisor's course and couldn't recommend it highly enough! It was full of examples, styles and theories, yet more importantly there was ample opportunity for an excellent self-reflective process. This enabled me to identify my supervisory style and what theories may suit me and more importantly my supervisees and their clients. Anyone wanting a supervisors course couldn't go wrong attending this one."
"The diploma in supervision was an enjoyable experience and I learnt so much about the different theories of supervision and how to apply them. The best part of the course for me, was the skills practice sessions and the taped assignments plus the feedback I received.
The diploma in supervision has opened up my career tenfold and has given me the confidence and the chance to move fully into private practice and supervise counselling groups for several organisations, plus individual supervision."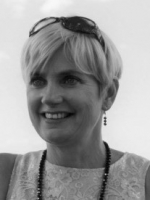 Mark Head, MSc (TA Psychotherapy), UKCP registered psychotherapist, CTA(P), TSTA (P), BSc (Hons) is an internationally qualified transactional analysis trainer and supervisor and a mindfulness instructor. He has a background in training, project management and business consultancy. A founder of The Link Centre and co-director.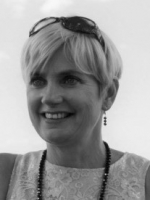 Hosted by

Leilani Mitchell