>

Diploma in counselling children and young people level 6...
Diploma in counselling children and young people level 6 (stage 2)
22nd September 2019 - 15th March 2020, 9.30am - 4pm
Bedonwell Training Centre, 65-69 Tontine Street, (Entrance on Mill Bay, behind Tontine St), Folkestone, Kent, CT20 1JR
Counselling children and young people
In line with BACP guidelines, we are offering this training in two stages.
Stage two - diploma in counselling children and young people, level 6
This course has been endorsed under the ABC Awards and Certa Awards Quality Licence Scheme. This means that Bedonwell Counselling Associates has undergone an external quality check to ensure that the organisation and the courses it offers meet defined quality criteria. The learning outcomes of this course have been benchmarked at level 6 against Ofqual level descriptors. This indicates the level of difficulty and depth of study involved in successful course completion.
We are pleased to offer this one-year conversion course in conjunction with Place2Be who are also able to offer placement opportunities.
Course induction
Before starting the course, we will arrange a course induction via telephone. Please contact us to arrange this. The induction will provide you with an opportunity to speak to the tutors and to gain an understanding about the course and what will be expected of you.
Entry requirements
Post-qualified counsellors who have successfully completed the introduction to counselling children and young people (stage one), or who can evidence via a formalised APL procedure that they have acquired the requisite knowledge and understanding through previous CPD and/or prior experience of counselling young people that is equivalent to the introduction to counselling young people.
Post-qualified counsellors working in placement where they are currently working with children and young people.
BACP student or BACP registered member (or equivalent member of another professional body).
Enhanced DBS check no less than two years old.
Two character references stating suitability to work with children and young people. Referees must have known the applicant for a minimum of two years in a personal or professional capacity. Referees must not be a spouse, partner, or relative.
Selection criteria
All applicants will be required to pass a telephone interview. Applicants will need to display:
a positive attitude toward creativity
a high degree of emotional literacy
emotional stability
an accepting compassionate attitude toward others
Course dates 2019/20
Sunday September 22nd
Saturday October 5th
Sunday October 6th
Sunday October 20th
Sunday November 3rd
Sunday November 17th
Sunday December 1st
Sunday December 15th
Sunday January 12th
Sunday January 26th
Sunday February 9th
Sunday March 1st
Sunday March 15th
Key aims of the course programme
learners practice the application of counselling skills with children and young people within an ethical framework
to enable learners to work ethically and safely with children and young people
to explore particular problems faced by children and young people
investigate techniques and interventions particularly suitable when working with children and young people
to enable learners to conduct pre-counselling assessments with children and young people
Assessment criteria
students are required to have a minimum 80% attendance at the taught elements
40 supervised hours of counselling children and/or young people
successful completion of a 4,000-word essay including a case study
a one-hour presentation on an aspect of counselling children and young people with an accompanying paper giving a clear picture of the presentation content
a 2,000-word essay processing the research, formulation, performance, and feedback of the presentation
This course is part of the ABC Awards and Certa Awards Quality Licence Scheme.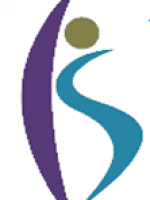 The Bedonwell Training Centre is the premier ABC Awards showcase centre for counselling and is the leading specialist in providing accredited counselling and professional development courses in the South East.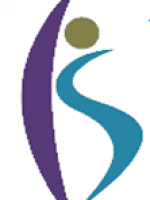 Hosted by

The Counselling Centre Folkestone