Home

>

Developing resilience and mindfulness
Developing resilience and mindfulness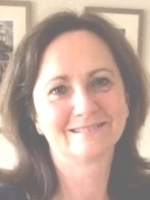 Date & Time:
27th September 2018, 10am - 4pm
Cost:
Early bird £85, £95 after 8 July 2018
Location:
Old Churches House Hotel
Cathedral Square
Dunblane
Scotland
FK15 0AL
Email organiser
Mindfulness is about paying attention to our moment by moment experience in a way that is non-judgemental. There is vast evidence to show that mindfulness helps with depression, wellbeing increases happiness and helps us bounce back more quickly from stressful situations and be more resilient.
Our workshop is designed to help you:
Develop your own curriculum to take mindfulness into your work for your client.
Take mindfulness techniques into your personal and professional life.
Understand mindfulness and mind and the relationship between them both.
Increase your toolbox for mindfulness exercises.
About the workshop
This workshop provides an excellent opportunity to learn, develop and practice Mindfulness with clients and yourself. It is suitable for mental health professionals including clinical and counselling psychologists, counsellors, social workers, mental health nurses, and CBT practitioners.
We will introduce the key themes of mindfulness and its techniques, designed not only to benefit your clients but you as an individual.
We will also explore resilience and how mindfulness can help strengthen our ability to cope with difficult situations in life. This will be demonstrated through a variety of research and mindfulness practices.
The workshop will be delivered by Angie Cameron who has been a counsellor & psychotherapist for 22 years. She is also an experienced facilitator and mindfulness & compassionate practitioner.
More information at https://mindfulness-and-resilience.eventbrite.co.uk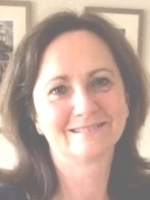 About Audrey Smith
Greenwood Events aims to offer affordable workshops to counsellors interested in CPD, anyone interested in self- development or considering a career in counselling. It also aims to offer opportunities to stimulate networking and knowledge sharing among counsellors in Scotland. Visit www.greenwoodevents.co.uk for more information.