Home

>

Derby Talks presents 'Womb-World: The Experience of the...
Derby Talks presents 'Womb-World: The Experience of the Baby in the Womb' with Afron Monro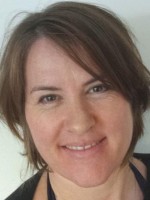 Phone:
07504 196 732 If I am unable to answer, please leave a message with your name and number and I will call you back as soon as I am able.
Location:
Burley House
Rowditch Place
(Off Uttoxeter New Road)
Derby
Derbyshire
DE22 3LR
Email organiser
Expanding on excerpts from her recently published book, Afron will lead you into a greater appreciation of the baby's 'womb-world'. She will draw on her experience of working with pregnant women and babies and her interest in the fast-evolving field of pre and perinatal psychology. Afron will explore the implications of this new understanding in the therapeutic setting and will touch on the societal dimensions. This talk is for those who work with vulnerable people, expectant parents, and anyone who has an interest in their first home environment!
Following her training as a midwife Afron Monro worked in various settings including an inner-city hospital, midwifery-led units and the community. She expanded her work with pregnant women and their families by training and working as a Birthlight Perinatal and Baby Yoga teacher and in the body-base therapy – Touch for Health. In September 2012, her first book was published which was inspired by her awe of the process of pregnancy and its many facets. Afron has a particular interest in the relationship between the unborn baby and his surroundings, and how the nine-month process of forming a body and experiencing birth impacts on the life that follows.
Book online at www.derbytalks.weebly.com £9 per person. Discounts available including 'Bring a friend for £5 each'.
For further information or to pay by cheque, please contact Natasha Sephton (organiser) 
Tel: 07504196732