>

Decolonising the arts curriculum with Rahul Patel (lecture)
Decolonising the arts curriculum with Rahul Patel (lecture)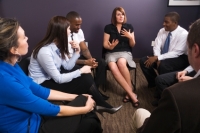 20th March 2021, 10am - 11.30am
Qualified Practitioners: £40 Counselling/Psychotherapy Trainees: £30
This lecture is part of WPF Therapy's 2020-2021 CPD Programme themed around 'The World We Live In.' The lecture will be delivered via Zoom.
What does it mean to 'decolonise the curriculum' and how do we go about it?   
It is clear the tragic killing of George Floyd by the police in Minneapolis, was not a singular event but is part of a long history of police killings and disproportionate deaths of black people in police custody in the USA and Britain. 
The Black Lives Matter movement in the US, UK and globally has responded with an inspiring mass movement, in solidarity with the family of George Floyd and challenging systemic racism across the world. 
The UK is not innocent, and our educational organisations are part of this systemic racism. We must do all we can to resist this and make fundamental changes to eradicate this deep structural racism. These changes should also take place within our curriculum which at the top and within dominant pedagogy, at best, reflects 'a-historical', 'neutral' and of 'universal values'.
Decolonising the curriculum movement interrogates the ongoing impact of legacies of slavery, colonisation and imperialism on knowledge production and contextualisation of all knowledge within historical, geographical, cultural frameworks. 
The Decolonising the Arts Curriculum: Perspectives in Higher Education Zines 1 & 2 provided a platform for both students and staff at the University of the Arts London to understand, navigate and provide these frameworks. Rahul Patel co-curated both zines and addresses critical issues at the heart of the decolonising the curriculum within mental health and wellbeing. 
By the end of the lecture you will have:  
A better conception of decolonising education in the context of mental health and well-being.
A better knowledge of the impact on educational attainment and participation.
The capacity to conceptually develop and understand key notions, such as multiplicities of knowledge, within primary, secondary and tertiary sectors, of decolonised education.
Rahul Patel is a lecturer on the Post Graduate Certificate in Academic Practice. He also teaches on the MA Culture, Criticism and Curation at Central Saint Martins, University of the Arts London. He is a researcher in contemporary art history and theory. His undergraduate degree was in Graphic and Spatial Communication and post-graduate MRes Arts Exhibition Studies at Central Saint Martins.
He designs, curates and content develop exhibitions which include, Harry Jacobs, Studio Photographer in 2012 at Morley Gallery, London. The Devils Feast Exhibition, 1987, an exploration into the African-Caribbean, Asian and African Art in Britain Archive that was exhibited at Chelsea College of Art Library in 2015. He co-led on Reading Collections: The African-Caribbean, Asian and African Art in Britain Archive and most recently Decolonising Narratives. 
He co-curated the Decolonising the Arts Curriculum: Perspectives on Higher Education zine1 and 2 with Arts Students Union. He has written a chapter on decolonising in higher education in Tell it like it is: How our schools fail Black Children, edited by Brian Richardson. This will be published soon. 
Target audience: This course should be interesting and accessible for anyone interested in psychoanalysis, including qualified counsellors and psychotherapists as well as those in training. Please note that by booking on this event you agree to keep all discussion confidential.
Applications must be received by Thursday 11th March 2021. Booking will be final after receipt of payment.  
Before booking please read our terms and conditions for CPD events.
If you experience any problems during the application process, please contact events@wpf.org.uk.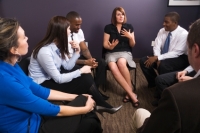 WPF Therapy is a well established and respected therapy training organisation. Throughout the year we provide CPD workshops and lectures to augment the clinical and theoretical learning offered by training organisations. This also offers the opportunity to focus on topics pertinent to the clinical work provided by new and established practitioners.