>

Dealing with difficult people
Dealing with difficult people
£145 Early bird available until the end of January
The Roof Gardens, Kensington High Street, London, W8 5SA
Six hours CPD
A training program in handling difficult people.
Whether it be our own difficult behaviour or the ways of others, this program concentrates on dealing with difficult people, recognising recurring conflict and developing healthier working and personal relationships.
Diane Stevens is a Psychotherapist and Trainer. With over 12 years experience in the industry she specialises in depression, anxiety and emotional difficulties with young people and adults.
Diane's experience comes from helping people in their personal relationships and in the workplace.

Saturday March 28 2015
www.dianestevens.co.uk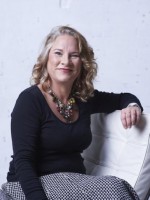 Diane Stevens is a highly experienced Counsellor, Supervisor and Trainer specialising in the field of therapy for over 12 years.