>

Dance movement psychotherapy - monthly Friday group
Dance movement psychotherapy - monthly Friday group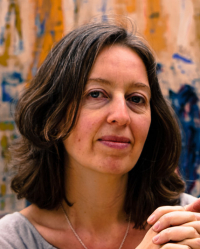 St John the Divine, South Croydon, CR2 8DD
A space to be. A space to move. A space to feel. Some time to talk, listen and explore. A chance to pause, be still and be heard. No right or wrong. No judgment.
This dance movement psychotherapy group is for you if you are looking for a psychotherapy group that welcomes how you feel in your heart and how you feel in your body, and if talking alone is not quite doing it for you. Sessions offer some time to pay attention to our self as a whole and to feel and make sense of what our body is telling us.
Long-lasting healing develops through trust and compassion, and with an understanding of how our body and mind work. We need to find ways to change the stories we tell ourselves about who we are as well as reconnect with our joy and with each other. This is not a statement about health that I have just plucked out of a hat; it is in fact what the latest research on trauma tells us. Such long-lasting change takes commitment and practice. Dance movement psychotherapy sessions are a safe place to do just this.
Joy and sadness, tension and relief, quiet and loud. Those are some of the contrasts of experiences that we may share during sessions as we grow to meet ourselves and one another in the fullness of what it is to be human and to be alive.
Dates: 31st January*, 7th February*, 20th March, 24th April, 15th May, 19th June and 17th July 2020.
Times: 6:30-8:30pm.
* The January and February sessions are open-ended with no obligation to commit. From March to July, the group will be closed, and each participant's commitment will be discussed openly with the whole group. The aim is then for a new cycle of this group to start in September 2020.
Group size: Four minimum and six maximum.
More information: If you are interested or would like to refer someone, please contact me at celine@heartofmovement.com to organise an initial, mutual 1-1 assessment session which charged at session cost.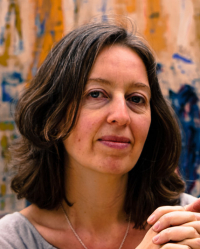 Céline Butté is the founder of Heart of Movement and a qualified Dance Movement Psychotherapy registered with ADMP UK and UKCP.