Home

>

Creativity and unconditional positive regard
Creativity and unconditional positive regard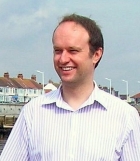 Date & Time:
6th October 2018, 10am - 4pm
Location:
Quaker Meeting House
16 Queens Road
Leicester
LE2 1WP
Email organiser
This one day workshop will give course participants the opportunity to explore:
What is unconditional positive regard, and why is this condition important in the counselling relationship?
What blocks maybe getting in the way of you offering unconditional positive regard to your clients/supervisees?
How using a creative way of working may help you offering unconditional positive regard skills?
I will refer to the theory of Carl Rogers and also Liesl Silverstone's person-centred art therapy skills.

This workshop will be both creative and experiential. It will also give you opportunities to practice your UPR skills.
Certificates of attendance for CPD purposes and a workshop handbook will be included in the workshop.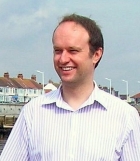 About John Bradley
John is a BACP Senior Accredited Counsellor/Psychotherapist (Children and Young People), Supervisor and Trainer. He currently offers counselling, supervision and training using the person centred approach in private practice at the Ellesmere Centre in Hull. He also offers counselling in 2 Hull secondary schools.