>

Creative embodied supervision - monthly Friday group
Creative embodied supervision - monthly Friday group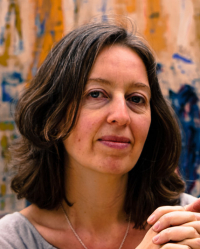 St John the Divine, South Croydon, CR2 8DD
Monthly drop-in clinical supervision with a movement-based and creative focus.
A restorative and structured reflective space.
Take the time to reflect creatively and tune-in to the body to find solutions to complex professional questions. There will be opportunities to replenish, release tensions, and benefit from the wisdom of the group.
If you understand or are curious to experience the value of thinking both with your mind and with your whole creative self about your clinical practice, this group is for you.
There will time to move and time to talk, time to reflect, and time to step into action through the use of a great variety of creative media. The process will be clearly guided.
This work is inspired by key practitioners in the fields of mindfulness and movement practices (Reeve, amongst many), creative group work (Moreno), creative supervision (Chesner and Zografou), and eco supervision (O'Driscoll).
These sessions are confidential and open to psychotherapists, health professionals, spiritual practitioners, leaders, educators, and other professionals interested in working with movement and creativity to investigate challenges and themes of particular interest in their work. Participants will have a minimum of three years or practice experience.
Frequency: Monthly
Dates: 10th January, 7th February, 13th March, 3rd April, 8th May, 12th June and 10th July 2020.
Time: Fridays 2-5 pm
Fee: £60 per sessions or £560 for 10 sessions if booked and paid in advance in one (by 11th September) or two instalments (11th October and 7th February).
If you are interested and not sure whether this is the right group for you, please contact me to discuss.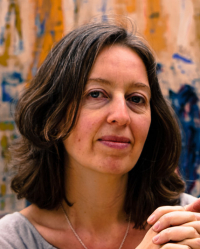 Céline Butté is the founder of Heart of Movement and a qualified Dance Movement Psychotherapy registered with ADMP UK and UKCP.