Home

>

CPD and reflective practice group - 7 Sept 2018
CPD and reflective practice group - 7 Sept 2018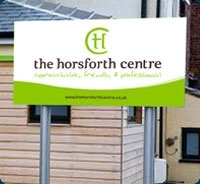 Date & Time:
7th September 2018, 9.30am - 1.30pm
Location:
The Horsforth Centre
138 Low Lane
Horsforth
Leeds
LS18 5PX
Email organiser
CPD & reflective practice group with Andy Williams TSTA (P)
Come and join a warm and adventurous group that will offer you plenty of mental stimulation and dynamic involvement that will add energy and interest to your practice and a venue for extra supervision. Sessions are half days on Fridays (see dates below). 9.30am to 1.30pm with a break. Tickets cost £60 per session.
This set of CPD mornings are aimed at practitioners who are at post-diploma and beyond in experience. The group will work across all modalities for counsellors, psychotherapists and supervisors – but with a humanistic and transactional analysis focus.
Practitioners will be invited to add to the menu at the start of each day. The typical content of the day might include:
Support from colleagues.
Supervision issues.
Theory revision – especially transactional analysis.
Ethical discussions.
Identity as a practitioner.
Any CPD or reflective practice item.
Andy Williams as facilitator will bring a one hour topic for discussion or training to each session, as something to stimulate the group.


One hour taught material each session.
Three hours of open space for the group to decide its own agenda.
½ hour break – bring own salad/sandwich lunch.
Typical Morning:
9.30 – 10.00 Check-in and agenda setting.
10.00 – 11.00 An update on OCD by Andy Williams.
11.00 – 12.00 Group-driven agenda – supervision.
12.00 – 12.30 Sandwich lunch – bring your own.
12.30 – 1.30 Group-driven agenda - discussion.
These six dates will provide 24 hours of CPD – including six taught hours on up-to-date, relevant topics – of importance to your practice and professional identity.
£60 per person per morning.
To book a ticket click on this link https://cpdsupsep18.eventbrite.co.uk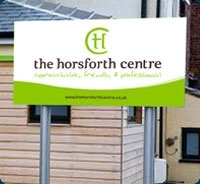 About The Horsforth Centre For Counselling, Coaching, CBT & Psychotherapy
Andy Williams TSTA(P) MA is a BACP senior accredited counsellor/psychotherapist and UKCP registered psychotherapist. He is a qualified CBT practitioner and a certified transactional analyst and trainer. Andy runs his own private counselling, psychotherapy & CBT practice as therapy-related training courses. Andy offers 1 to 1 and group supervision.