Home

>

Counselling couples and families. A person-centred approach
Counselling couples and families. A person-centred approach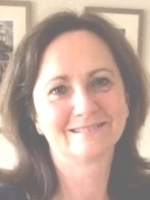 Date & Time:
28th - 29th March 2019, 9.30am - 5.30pm
Cost:
Early Bird - £195 up to 28 January 2019; £225 thereafter
Location:
Jurys Inn Glasgow
80 Jamaica Street
Glasgow
Scotland
G1 4QG
Email organiser
Charles O'Leary will offer a two day workshop on counselling couples and families that will include many updated features of past workshops, and reflection on forty years as a person-centred couple and family therapist.
To be presented, demonstrated and explored:
Rogers' six conditions applied to relationships.
Active as well as client-centred therapist involvement.
Common factors in all good therapy and unique to client-centred therapy.
DVDs of client sessions plus in-room demonstration of work with difficult clients.
Revised list of O'Leary's tasks of person-centred couple and family therapists, including the roles of translator, moderator and host.
Expanded content for participants' self-discovery:
The counsellor's inner dialogue: facing fear and inadequacy as well as over confidence and control, the search for confidence that includes humility.
Dialogue between the counsellor and their role models, including Carl Rogers.
Reflection on your past, current and future clients and the person you bring to meet them.
Five ways to be unhelpful as a person-centred couple and family therapist and six ways to be helpful.
The counsellors life-cycle: advantages of being a beginner, in mid-career and in later career.
Charles O Leary has a sensitive, respectful, caring and accepting way of being, which encourages people to access, and ultimately to communicate, their personal thoughts and feelings.


"He inspires me to be the best I can with the clients I work with."
Fiona McCarthy, Director, Counselling Centre at Knock Shrine, Ireland

"Charlie O'Leary has a powerful reputation as a family therapist and as a teacher of family therapy. Above all, he is an observer of families and family life whose commentary on what he observes combines truth and humour in a fashion which might be likened in British terms to 'John Cleese with a doctorate in therapy.'"
Dave Mearns
More information at https://charles-oleary-mar-19.eventbrite.co.uk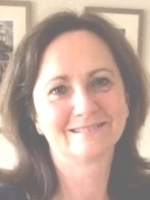 About Audrey Smith
Greenwood Events aims to offer affordable workshops to counsellors interested in CPD, anyone interested in self- development or considering a career in counselling. It also aims to offer opportunities to stimulate networking and knowledge sharing among counsellors in Scotland. Visit www.greenwoodevents.co.uk for more information.